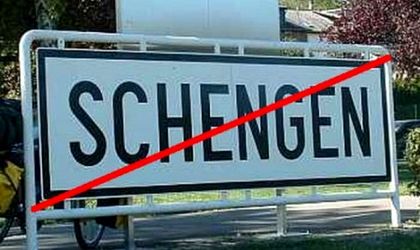 German publication Deutsche Welle writes about Romania and Bulgaria's attempts at joining the Schengen area by making themselves appear stable and safe countries, but being denied the opportunity due to being "the European Union's problem children".
DW notes that Bulgarian and Romanian politicians have been demanding Schengen membership ever since they entered the EU in 2007, but they have been denied on the basis of issues with the rule of law and their insufficient anti-corruption efforts. Despite the technical requirements having been met by both countries according to the European Commission, other Schengen members have been against the move, including France and Germany.
The most recent critics of the idea that Romania and Bulgaria enter Schengen have been from the Bavarian state in Germany – Interior Minister Joachim Hermann said that it is a good long-term plan, but that the threats related to "widespread corruption and the massive problem of organised crime" are too great at the moment. Bavarian Finance Minister Markus Soeder also expressed strong opposition to the idea.
However, Angela Merkel said she wants all EU member states to become part of Schengen eventually. European Commission President Jean-Claude Juncker had initially said that he wanted Bulgaria and Romania to be admitted as soon as possible, but more recently warned Romania about the recent developments in the justice system which are seen by the EU as threatening the rule of law and a watering down of anti-corruption efforts – this situation, Juncker suggested, could put Romania's accession to the Schengen area at risk.
The Schengen area, which abolishes passport and customs controls between participating states, currently includes 26 countries, of which 22 are EU members. Iceland, Lichtenstein, Norway and Switzerland are non-EU signatories.