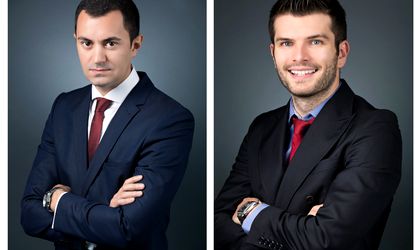 The Western part of Bucharest will attract 75 percent of the offices that will be delivered in the second half of this year and 50 percent of the deliveries for 2018, so that the stock from this area will increase by around 236,000 sqm, according to an analysis of the firm Cushman & Wakefield Echinox.
The offices stock of A and B type from Bucharest reached 2.61 million sqm at the end of the first semester of this year and the western part reached 341,000 sqm, with a share of 12 percent. Through the delivery of the developing projects, the office spaces from the Western area will reach 577,000 sqm until the end of 2018, representing 19 percent of a stock estimated to 3 million sqm.
The offices developments from the Western Bucharest will be mainly near Basarab passage and the subway stations Grozavesti, Politehnica and Petrache Poenaru (Semanatoarea) that have quite accessible road access and transport means. Moreover, the closeness to Polytechnics university is an element appreciated by the IT companies.
For example, Bitdefender, one of the most dynamic IT companies from Romania, has recently rented a space of 9,300 sqm in the project Orhideea Towers from the Western part of Bucharest. The company will move its headquarter at the beginning of 2018 and the transaction will be intermediated by Bogdan Bogatu and Eduard Turcoman, senior brokers at the office agency from Cushman & Wakefield Echinox.
Bogatu and Turcoman said "Bitdefender, which has approximately 900 employees, decided to improve the experience for employees at the workplace by choosing a new headquarter in Orhideea Towers. The design and the visibility of the project, combined with the proximity of the subway station Grozavesti and the campus of Polytechnics university, were the key factors in choosing this project. We are proud that we intermediated one of the biggest transactions of office rentals by a company from Romania."
In the first semester of the year were delivered around 75,000 sqm office spaces in Bucharest. Until the end of the year will be delivered new spaces with 80,000 sqm. The new deliveries for 2018 are expected to reach 340,000 sqm.