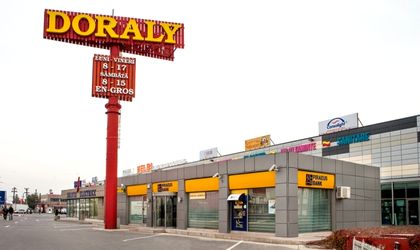 Doraly Expo Market, one of the biggest commercial parks specialized in household items and food in Romania, appoints Alexandru Rusu as CEO.
He has a wide professional and entrepreneurship experience of over 15 years as senior executive and board member of companies such Orange and IKEA.
"My mandate at Dorothy coincides with a wide repositioning process started a year ago,  a process that follows the transition from a commercial park of wholesale type to a modern one, cash&carry type, and retail for merchandisers, as well as final consumers. Regarding the household items, the majority of merchandisers already sell in retail system a wide and diversified range of illumination and sanitary products, household items, decorations and others. We'll continue the investments in the modernization and expansion of the park and at the same time we plan the development of some alternative selling channels for our clients," said Rusu.
Doraly Expo Market commercial park is developed on a field of 260,000 sqm and owns 30 modern pavilions, with a total lettable surface of over 80,000 sqm with over 850 commercial spaces.
Currently it hosts 550 producers, importers and distributors that offer over 550,000 articles.
In 2016 Doraly started a wide repositioning process for cash&carry type, retail and logistics, for which it invested around EUR 6 million in the development of new pavilions of 9,200 sqm, as well as the modernization of the existent pavilions. In 2017 the commercial park started a new investments program that will develop during three years with an overall value of EUR 15 million.
The firms' turnovers that develop their activity within the commercial park was over EUR 700 million 2016.