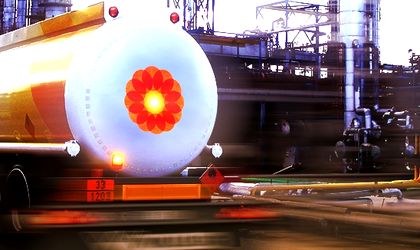 China's CEFC could conclude the process of purchasing 51 percent of the shares of oil company KMG International NV by the end of September, despite an investigation that delayed the process. The announcement was made by Vice President of KMG International Alexey Golovin.
"It is a matter of weeks" until CEFC will complete the process of purchase of 51 percent of KMGI shares from KazMunayGas National Co in Kazakhstan, which will continue to hold the remaining shares. According to Golovin, most approvals were received from regulating bodies.
Golovin also said that the Romanian government is reluctant to close a separate deal concerning the future investments of KMGI in Romania before the investigation is completed. The investigation involves both KMGI, also known as Rompetrol, as well as its previous owners.
"We are trying to prove to prosecutors that we acted as a legitimate buyer and that we do not have anything to do with the alleged offences made by the previous owner. We are confident that this problem will be solved soon and that it will not affect our development plans," Golovin said.
Petromidia refinery, pertaining to KMGI, the biggest refinery in Romania, was seized following measures taken last year by prosecutors in a file involving 14 suspects. The suspects are accused of setting up a criminal group designed to harm the interest of the Romanian state during the privatisation process of the Rompetrol by businessman Dinu Patriciu.
KMG purchased Rompetrol in Dinu Patriciu in 2007 and has invested since billions of dollars in modernising the refineries and the expansion of the gas station network.
Despite worries connected to eventual delays caused by legal problems in Romania, KMG and the Chinese group CEFC signed last year an agreement that paved the way for the first major investment of a Chinese company in Eastern Europe. The deal was designed to expansion towards the Black Sea and Western Europe. Alexey Golovin stressed that it is continuing discussions on the proposal of KMGI to purchase the participation of the Romanian Government in the Petromidia Refinery for EUR 200 million.