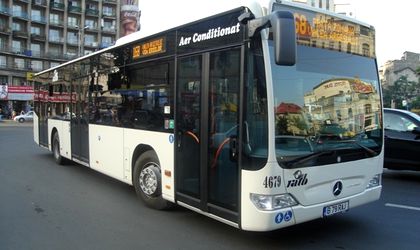 The newly elected mayor of Bucharest, Gabriela Firea, says it makes economic sense to have all the surface public transit system free for passengers.
"I have spoken with specialists and analyzed if this opportunity is right and I decided that it can be done. We are talking only about RATB, not the metro, which belongs to the Ministry of Transport. It's an economic plan that can be applied," said Firea during an interview at TV station B1.
The state-owned operator of the public transit system in Bucharest, RATB, relies on subsidies to keep the lights going.
The prices of tickets for buses, trams and trolleys hasn't been changed since 2008, although the costs of the company have gone up.
The price of one trip by public transport is RON 1.3 or EUR 0.29.
The total revenues of RATB amounted to RON 815,092, out of which more than RON 500,000 were subsidies. The total costs amounted also to RON 815,092, down from RON 869,123 in the previous year, according to a report by RATB.
The company has registered a decrease in the sales of tickets from RON 183.6 million to RON 175.3 million in 2015.
The report further shows that more than half of the breakdowns of transport vehicles took place during rush hour. Specialists say that the vehicles used by RATB are already worn out and should be changed with new ones.
According to the law, seniors are already using the public transport system in Bucharest free of charge.
Ovidiu Posirca