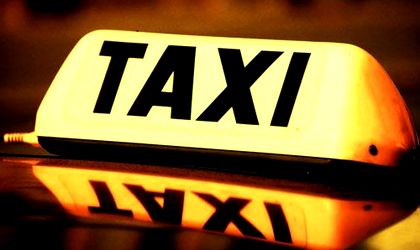 A new rulebook for taxi transport is now up for public debate on the Bucharest City Hall's website, until February 7.
The project was put up for public debate in December and the rules include mandatory card payment systems in all cars and a RON 500 fine for drivers who refuse a trip. Drivers will be required to have a decent behaviour in relation to both clients and other drivers in traffic, wear appropriate clothing, keep the car clean and provide clients with a map of the city.
Taxi drivers will not be allowed to keep their clients' possessions as collateral, to generate noise pollution, to do repair work or wash their car in taxi stations, or to use foul language. They are also forbidden from negotiating for a higher price or refusing to transport people with disabilities. They won't be allowed to smoke inside the vehicle in the client's presence or to use their phones or other mobile devices. During working hours, drivers will play the music chosen by the clients.
The project also imposes obligatory dispatch systems authorised by the City Hall, which will also gather all suggestions and complaints and send them to the City Hall every trimester together with solutions.
Drivers can be fined between RON 100-1,000 for a number of issues, such as inappropriate clothing or behaviour, insufficient car maintenance, refusing trips within the city limits, taking clients on a route that is not optimal, parking in public transport stops or on the special public transport lanes. The highest fee will be RON 50,000 for drivers who are not authorised.