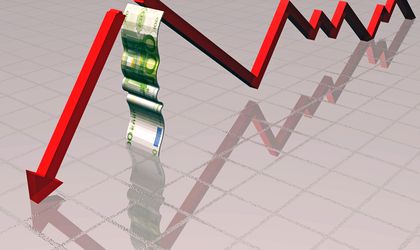 Bank employees' unions in Romania prepare for a tough battle with managers to save jobs and obtain benefits for employees who lose their jobs, in a changing banking environment characterized by massive investments in IT infrastructure and cutting offline units and jobs.
Banks in Romania already cut around 15,000 jobs during the last decade, to less than 55,000 employees in present days, after years of massive extension and tough competition for clients.
A strategic mistake which may be followed by another one, union leaders claim.
"Ten years ago, banks were saying they want to be close to the client and expanded their retail units betting on a growing use of banking services in Romania. Unfortunately, the use of banking services didn't increase too much in Romania," Cristian Mocanu, leader of Impact Union, told Business Review.
Mocanu, who represents the employees of BRD – the third largest bank in Romania by assets, controlled by French giant Société Générale -, prepares for difficult negotiations in the years to come due to new directions of the banks' management.
As banks do all over the world, banks in Romania are now investing in IT or even Artificial Intelligence (AI) in order to adapt to the new generations of clients.
A strategy criticized by unions representing bank employees.
"Banks think only to prepare for generation Z – the kids today have higher appetite for this kind of online, distance relationship with banks. But here, in Romania, there is a delay compared to developed markets. I think banks hurried too much to invest in new advanced systems, because real clients in Romania belong to generations X and Y, are rather conservative and want to interact with real bankers", Mocanu said.
According to media sources, BRD has a restructuring program which aim reduce staff with 10 percent, or around 700 employees, but no official announcement has been made.
The union's leaders met with bank's CEO and discussed about the restructuring program, but were ensured no decision has been made to cut a certain number of jobs.
But job cuts are inevitable in the future, union leaders admit, so they focus on two areas: professional reconversion of employees, in order to be able to work with more advanced banking systems, and benefits for the employees who lose their jobs.
The current collective agreement between BRD and the unions, which expires at the end of this year, says employees who lose their jobs are eligible for compensation benefits up to 12 monthly salaries.
But during the last years, union detected a tendency to reduce benefits for workers who lose their jobs in Romania, due to limited job creation.
Now, the automatization process is one of the main threats for Romanian employees.
Research by European think thank Bruegel shows that Romania is the most exposed country in the EU when it comes to the number of employees who risk being replaced by robots in the future – over 60 percent of jobs are threatened by technology.