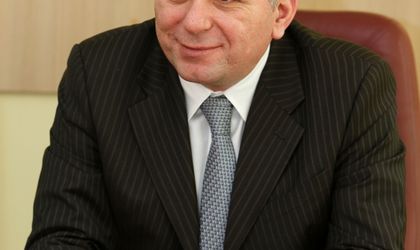 Banca Transilvania aims to invest in Moldovan bank Victoriabank, obtaining an initial stake of over 39 percent in its social capital.
It's the first time in the last years when a bank outside Moldova shows the interest to enter this respective market.
The transaction will respect all the capital market' legal norms and BT will need the approval of National Bank of Romania (BNR) and the National Bank of Moldova for this investment.
As a result of the transaction, BT and BERD will own together the majority stake in Victoriabank. According to the law, they will make an offer to acquire the other shares. As strategic partners, BT and BERD want to contribute to the banking field in Moldova.
"We are glad to join BERD and other shareholders to develop the local bank and support the Moldovan economy. We want to replicate the business model BT, the success that we have in Romania. Victoriabank is a solid bank, well positioned on the Moldovan banking market. We see the growing potential on the business lines where traditionally BT has experience. Our ambitious plan comprises the continuation and development of strategic collaboration with our traditional partners," says Horia Ciorcila, president of the Administration Council of Banca Transilvania.
Victoriabank has almost 30 years of activity in Moldova, 540,000 clients, 1,400 employees and almost 100 subsidiaries. It had the highest  deposits level compared to the total assets on the Moldova market, 80 percent and the loans/deposits ratio was the most reduced on the market, 39 percent.
Bana Transilvania has 2.2 million clients, over 7,000 employees and over 500 subsidiaries.