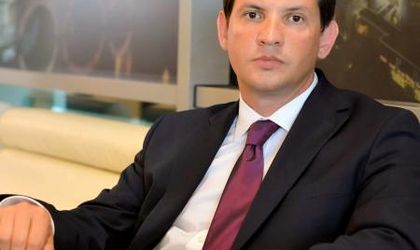 The Council of Financial Surveillance Authority (ASF) approved this Tuesday the appointment of Adrian Tanase as CEO of Bucharest Stock Exchange (BVB), according to ASF release.
The appointment of Adrian Tanase was announced by Investors Club in a release, at the end of November.
Tanase replaces Ludwik Sobolewski, who notified BVB on October 27 on his resignation from CEO position.
The BVB board approved the resignation of Sobolewski on November 1, when it appointed Marius-Alin Barbu as interim CEO.
Also in the meeting from Tuesday was approved the appointment of Dan Viorel Paul as temporary member of the Council of Surveillance of SIF Transilvania SA; the appointment of Epameinondas Papanikolaou as member, vice-president of the board and of Bodo Jochen Herold as board member of the Insurance-Reinsurance company City Insurance SA. Moreover, was approved the appointment of Ion Ionita and of Cristina Rambet for a new mandate as president, respectively member of the Administration Council of the company German Romanian Assurance SA and the appointment of De Man Bob Carl Valere as administrator of Raiffeisen Broker de Asigurare-Reasigurare SRL.