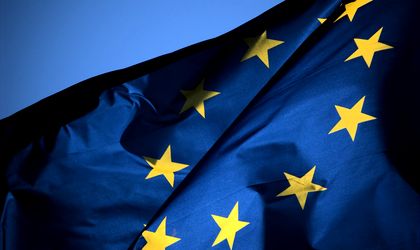 The biggest economic and financial struggle of the European Union is knocking strongly at the door. On May 2, Commissioner Günther Oettinger will present his proposal for the EU's next long-term budget, the Multiannual Financial Framework, which will run from 2021 to 2027. The budget is 16 percent smaller, due to Brexit.
Hit by Brexit, European Union leaders have pledged to revamp the bloc to make it fit for the challenges of the 21st century and more relevant to its citizens.
A period of intense wrangling — which is certain to last months and could go on for years — will follow before the European Parliament and Council of the EU sign off on the final version.
The Commission has billed the next budget as a "litmus test" for the post-Brexit EU. "This is a time for leaders to commit financially to the kind of Union they want," it said in a paper published in February.
Among the questions facing the EU: How to deal with the €12 billion to €13 billion shortfall that will be left by Britain's departure; whether to cut and reform the Common Agricultural Policy, which accounts for some 38 percent of spending; whether to revamp the approach to regional funding, which makes up about a third of the budget; and how much to spend on new priorities such as border control, security and defense.
The next step is intense negotiations with the member states and the European Parliament, and the Commission's objectives are to reach an agreement before the 2019 elections, when Romania will have the European Council Presidency.  "Very few political figures speak on the matter of EU funds in Romania, and ever fewer on this particular topic. It seems that the development investments for Romania's 2021-2027 are irrelevant to the Government. The absorption of EU funds is very low, at 4.98 percent. The main principle leading this next financial cycle is reform. And the distribution of EU funds will be based on different criteria: unemployment rate among young people, Education, Migration, Innovation, and respect for European values", Catalin Predoiu, lawyer and political figure, said on Facebook.
The post-Brexit budget proposal is set to kick off a political battle in the bloc as the Brussels-based commission is trying to balance interests of net contributors to the EU coffers skeptical of boosting outlays and net recipients that have relied on European funding for economic expansion. The plan will urge reductions in farm and regional aid to allow for more spending on security, according to Bloomberg.