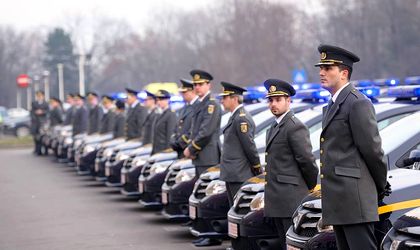 The IT system of the national tax administration agency ANAF runs at a capacity of 99 percent, over the technical recommendation of maximum 70 percent, which might lead to the blocking of the entire institution's activity on a undetermined period, warned the president of ANAF, Bogdan-Nicolae Stan.
The head of ANAF says that at the institution level there's no running contract for the maintenance of IT infrastructure and that in the peak periods of activity there are application hangs that might generate the partial or total stop of some activities of ANAF or even data losses from the system.
"The head of ANAF observed that during 2012-2013 the important investments in infrastructure were stopped (hardware, software and physical format infrastructure support) despite the strong recommendations from the Loan Agreement between Romania and EBRD (law 212/2013) destine to the Modernization Project of Fiscal Administration. According to the project, Romania committed at that time that the loan will ensure the continuity of well functioning of the existent informatic system until the acquisition of a new system of revenues administration (RMS Cots). The ANAF president said that in the last year, the money allocated to the institution to invest in IT was used only in an inadmissible low percentage. Based on the Memorandum signed with the World Bank in 2013, to upgrade the IT system, the agency committed to start a Data Center well equipped, the process still being unfinished," says ANAF in a release.
ANAF has an ongoing program with the World Bank to improve the tax collection rate, which includes the roll out of a complext IT system for the collection of taxes. The whole program should be completed by 2019.
Georgiana Bendre