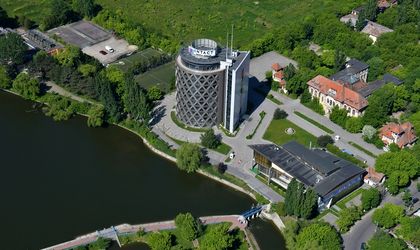 Finance minister Eugen Teodorovici announced that the Fiscal Administration Agency (ANAF) will move by the end of this year in the former Antena Group headquarters in the Baneasa area.
"The former headquarters of the Antena Group will be redeemed by the end of this year, because we are going to move ANAF there. The building is now state-owned, and it's not worth as much as DNA said (EUR 60 million e.n.). ANAF made an assessment of EUR 11 million in 2015. There is a big difference between what the DNA said and the estimation of the Fiscal Authority," said Eugen Teodorovici.
According to Teodorovici, the market is not doing as well as some have said.
"I said an estimate of 11 million euros in 2015, but now maybe the situation is different, but we pay a lot of rent in various areas of Bucharest and thus you can save a significant amount of money. We can move the entire ANAF into the tower building by the end of the year. There is also an office in Victoriei Square, which the state also owns, so we will move a local structure of a district there because it does not make sense to pay unjustified rents, walks between cars, fuel, when you as a state already have a headquarters. We also want to build a Computer Center for the equipment used in the digitalization of ANAF's system," the Finance minister explained.
ANAF notified Intact's television networks in February 2016 to leave its Bucharest-Ploiesti headquarters. The decision was made after the Bucharest Court of Appeal definitively sentenced Dan Voiculescu, the founder of the Intact trust, to 10 years in prison, in the case of the privatization of the Institute for Food Research.
In order to recover the total damages in this file, about 60 million euros, the court has ordered the confiscation of several buildings, including the Intact headquarters.