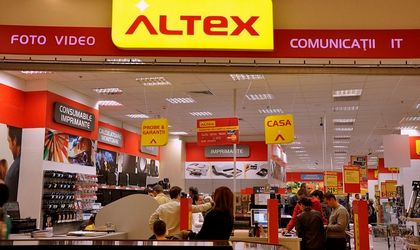 Retailer Altex Romania has announced the opening of the third store in Constanta, starting with June 23, as part of the extension process of its network, which was started at the end of the last year.
The new store has a surface of 750 sqm and is situated in City Park Mall in the extension of the mall from Constanta. Once the new space is opened, Altex will reach a network of 94 stores at national level.
"Altex Romania has gone through a continuous process of adaptation at the economic challenges, of business strategy rethinking according to the model "customer centric" an of opportunities diversification and buying experiences. The opening of the third store Altex from Constanta is the natural result of an increasing demand of electronic and household appliances products, but also of our desire to be closer to our customers, "said Dan Ostahie, the CEO of Altex Romania.
Moreoever, Altex offers access to the post sales services in the new store.
Georgiana Bendre