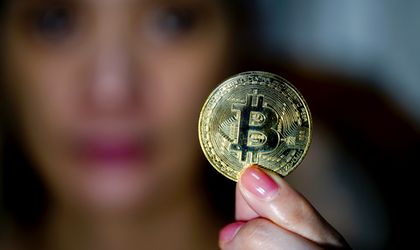 The price of bitcoin could go down to USD 100, Marek Paciorkowski of Aforti Exchange said in a comment sent to BR. That scenario should be taken into consideration, he argues, given the evolution pattern of the price of the cryptocurrency.
"The chart presenting the evolution of the Bitcoin market looks like a classic speculative bubble. The burst of the bubble, which began back in December 2017, has continued until February 2018 as the price dropped from USD 19,500 to USD 5,890 over the respective period," he said.
"Every recovery that we've seen so far, starting February 2018 to date, was each accompanied by lower volumes and interest from the buyers and under these circumstances we've concluded that ever since marking the USD 11,700 peak at the end of February/beginning of March, we've been clearly dealing with a downward trend within the triangle pattern," Paciorkowski explains.
"In recent months, we have also been experiencing a contraction in the market's volatility, as illustrated by the sideways movement in Bollinger Bands, which have acted for many times in a row as support and resistance levels," he says. "Should the market continue to track the Bollinger Bands, then only breaking above the USD 7,715 level will count as a reliable buy signal, while dropping below USD 5,613 will be a definite sell signal. "
"Considering the triangle pattern that the Bitcoin market has been tracing since March 2018 and most importantly the height of this pattern, if a breakout takes place in line with the prevailing downward trend of the descending triangle pattern, the technical target price for the Bitcoin implied by the range of the pattern will come at … USD 100," he explains. "It may be hard to believe, but everything is possible in the financial markets and this scenario should be taken into consideration, especially if the subsequent attempts to resume the long term uptrend eventually fail and Bitcoin ends up breaching the USD 5,500 level."
Polish fintech Aforti Exchange entered the local market in October 2017 and has since made transactions valued at EUR 5.5 million between December 2017 and April 2018 via its exchange platform www.afortiexchange.ro.