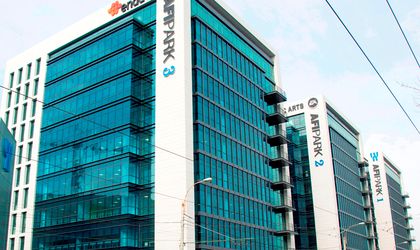 DIY retailer Dedeman and the developer AFI Europe announced on Sunday that they cancelled the negotiations for the AFI Park 1-3 office buildings.
At the beginning of June, Dedeman announced that it signed a pre-sale contract of three office buildings with AFI Europe for the project AFI Business Park, near the mall AFI Cotroceni. The agreement included also the sales option of the other two buildings of the same project, as the total value of the transaction was estimated at EUR 164 million.
"After the information of a few days ago when Dedeman expressed its intention of not continuing the discussions for the acquisition of buildings AFI Park 4&5, which were not actually part of the mandatory agreement object, both parties canceled this transaction and at the same time, not to finish the transfer agreement of the buildings AFI Park 1-3, so that AFI Europe will continue to operate all the buildings from the business park as a unitary office complex," says the release.
In June, the developer announced the the transaction closure would be the first sale of AFI Europe on the Romanian market.
"This is a very important step from our point of view as international developer, which invested more than EUR 500 million in Romania and which, currently develops three new important projects: the mixed project AFI Brasov, which includes a commercial center of 45,000 sqm and class A offices of 25,000 sqm, AFI Tech Park offices-56,000 sqm and the residential project AFI City in Bucurestii Noi," said the general director of AFI Europe Romania, David Hay, in June.
The five office buildings within AFI park have a total lettable surface of 70,000 sqm and are occupied by multinational corporations.