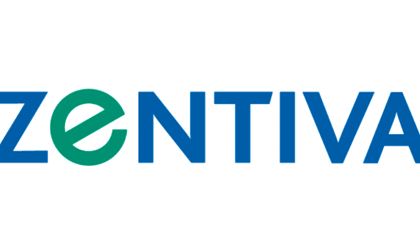 Zentiva will launch a public offer for the mandatory takeover of shares still owned by other shareholders than the Zentiva Group. The offer starts tomorrow, December 18, 2018, and will end on January 11, 2019. The bid price for the shares is RON 3.74, above the last price from the Stock Exchange of RON 3.54.
Zentiva Group owns 93.23 percent of the company, while 6.69 percent of the shares is owned by retail investors and 0.08 percent by private companies. Zentiva has to launch the offer according to the law after the main shareholder, the Czech company Zentiva Group, was taken over by the Al Sirona Bidco, an investment fund.
The main shareholder needs less than 2 percent of the company shares in order to delist from the stock exchange, a move that seems logical from an investment fund that usually prefer to lead the company without having to answer to shareholders.
If Zentiva leaves the Bucharest Stock Exchange (BVB) it would be the biggest delisting in BVB history, as the company is valued at over RON 1.5 billion. The biggest delisting so far has been Albalact, worth RON 339 million, which took place last year, after the company was bought by French company Lactalis.
Al Sirona bought the Zentiva Group from Sanofi Aventis Europe. Al Sirona Bidco is owned by Al Sirona Acquisition from Luxemburg which is controlled by the GPE VIII Partnership, a conglomerate of funds managed by Advent International Corporation, a private investor registered in the USA.
Zentiva S.A. recorded a total turnover of RON 312.8 million in the first 9 months of 2018, down from RON 324.1 million in the same period of 2017, and a net profit of RON 246.2 million, up from RON 66.8 million. This year's net result was increased by the sale of Consumer Healthcare company by Zentiva SA to Sanofi.
Between February and April this year, the main shareholder of Zentiva, the Zentiva Group part of Sanofi at the time, initiated another public offer of mandatory bid for the 18 percent of the shares that it didn't own at the price of RON 3.5, but it bought only a little over 10 percent.
Sicomed Bucharest is one of the largest producers of generic drugs in Romania, with a history that starts in 1962. It was privatized in 1998 and bought by Zentiva Group in 2005. Sanofi Aventis acquired Zentiva in 2009.