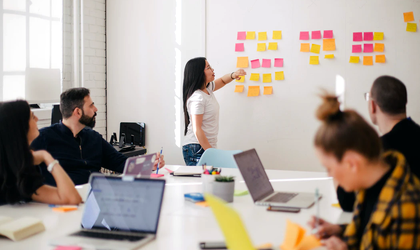 Starting a business can be an incredibly rewarding and exciting experience. However, it is also one that can be full of risks. Whether you are starting a small company or planning to put your money into a huge establishment, you would be exposing yourself to numerous risks the second you decide to invest your money into any kind of business. That is why having proper insurance from the beginning is absolutely vital. It allows you to carry on the needed work without having to worry about any issues that might arise and not being able to handle them. 
There are numerous types of business insurance coverage policies that can protect companies against surprise dangers. Here are some of the most popular types of insurance that you should invest in from day one. 
Professional Liability
Humans make mistakes all the time. It does not have to be anything intentional or major, but sometimes these mistakes can lead to bigger problems as the work proceeds. That is why it is important for business owners or managers to start their company with a professional liability insurance policy by their side. This type of insurance will prove to be valuable even before any employee is hired. In case your establishment ever gets involved in a liability or negligence claim that might be a result of mistakes or errors being made by any part of the entity you are affiliated with, you would ensure you have proper coverage. 
Employee Compensation
As soon as you start hiring employees, you have to start thinking about covering them with proper insurance to protect them within the workplace. Of course, you would need to ensure all your employees with workers' compensation policies, but you might also need to consider getting specific insurance for your key employees. All you would need to do is find a UK broker for key person insurance and get a policy for all the workers that your company could not possibly survive without. It would be just like normal employee or worker compensation insurance but might have extra benefits that would ensure your key workers are compensated properly for all their efforts and loyalty to the establishment. 
Property Insurance
Establishments often lease or own their personal office space where they run the work on a daily basis. These spaces are likely to have a high number of different equipment, furniture, as well as inventory tools. Since mistakes are likely to happen anywhere at any time, it would only make sense that your company invests in property insurance to cover any damages that may happen within your property. If a machine fails or a piece of equipment breaks down, you would not have to constantly worry about how you would finance a replacement as your insurance would cover the costs in full. 
Cyber Insurance
Nowadays, almost all companies use online digital technology to carry out regular tasks with more efficiency and ease. Getting cyber insurance would protect your business against any hacking attacks or online threats that can be incredibly dangerous for your company. By getting this type of insurance, you would be able to carry on your work in peace, knowing that all your online data is safe and protects against all the malware risks. This type of insurance policy would be especially perfect for establishments that deal with clients directly using online software where there might be an exchange of financial information. This way, you and your clients can rest assured that your data is safe from any hacking attacks or scams. 
Vehicle Coverage
If your business uses or owns any kind of vehicle, then getting them insured is a must. Whether your employees are using the vehicles themselves or a third party is involved, your establishment would still be liable in either case. It is a legal requirement for all drivers to have their personal insurance anyway, but it is the company's responsibility to ensure their vehicles. If the car will be transporting commodities or products made by your establishment, then it is even more essential for you to cover the vehicle along with anything it is transporting. 
When you are starting or running your own business, its safety, and the safety of all those who work for your company should be your top priority. That is why getting essential insurance policies should be the first thing you do as soon as you open your doors to business. Make sure you do enough research before putting your money into any insurance type and try your best to compare all your options before investing.