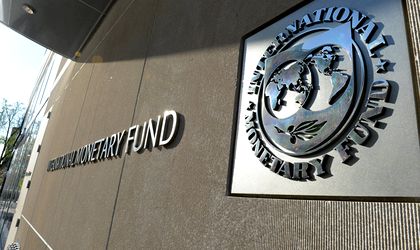 The International Monetary Fund (IMF) has decided to pass its offices in Bucharest and Sofia under the umbrella of the regional headquarter for Central and Eastern Europe located in Warsaw.
"Nadeem Ilahi, currently head of the Warsaw office, will coordinate the offices in Bucharest and Sofia, which remain open. Following the end of the mandate, Mr. Hajdenberg will return to Washington, in accordance with IMF standard staff rotation policies," IMF said in a press release.
Romania does not currently have a financing agreement with the IMF, but the financial institution evaluates the Romanian economy every year, based on Article IV consultations.
The consultations are a supervisory exercise that is mandatory for each member states. The purpose of Article IV consultations is to examine the financial and economic situation at a national level and to come up with general recommendations for monetary, fiscal and economic policies which can ensure stability and a positive evolution of the economy.
In 2009, IMF provided financial assistance of EUR 12.95 billion to Romania as the country was unable to cover its needs from the capital market following a sudden increase in risk aversion during the financial crisis.