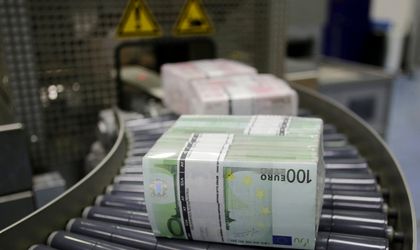 Analysts from ING Bank have issued a warning on the future of the Romanian economy, given that fiscal policies and the budget are in the worst situation they've been since the crisis, economic growth is slowing and the country is entering an electoral period.
"Romania is entering election mode, with the bulk of the previous electoral promises backloaded to maximise the impact. Hefty state handovers without structural reforms should widen the trade deficit further. The NBR is walking a thin line with little appetite to increase RON carry. As GDP growth dwindles and the tide of optimism in the Eurozone recedes, Warren Buffet's aphorism that some companies will be revealed 'swimming naked' might prove true for Romania," the analysts write.
As the end of 2018 continues to have double-digit wage growth, for the third consecutive year, state policies fuelling wage expectations, migration and tight labour market suggest a similar pace for 2019, according to the economists at ING Bank.
"Otherwise, there is little evidence of supply-side reforms that could lead to meaningful productivity gains. Hence, the widening trade imbalance is unlikely to stop/reverse. The economy shifted into a lower gear in 2018 as consumers ran out of confidence and external demand softened. After growing its way out of fiscal problems in 2017, inflated nominal GDP despite softer real growth in 2018 is likely to keep the budget deficit within the EDP limit. The concern related to this closely followed ratio is that the structure of both the numerator (budget deficit) and denominator (GDP) has turned weak. The latter is becoming more reliant on agriculture output, which is volatile, prone to revisions and less fiscalised, reflected in higher inventories on the demand side. In terms of rigid spending (wages and social benefits) as a percentage of cyclically sensitive budget revenues (taxes and social contributions), budget sustainability looks to be in its worst position since the last deep recession. Hence, a risky cocktail that can lead to either a long hangover period or tough adjustments if faced with headwinds," they write.
In terms of the national currency, ING notes that the EUR/RON rate remains trapped between a tight 4,6500-4,6700 range, with the central bank caught between stubbornly elevated CPI and competitiveness concerns. "It looks like a 'who blinks first' game and it is not about if but when the NBR shifts the comfort range higher," the report reads.