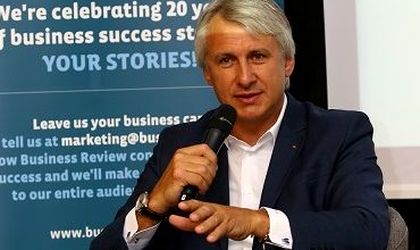 Finance minister Eugen Teodorovici said on Tuesday that it is imperative that a reform of the public sector is done in the upcoming period, and that he sees it as a common sense solution, as we all want an efficient administration.
"We all want an efficient local and central administration. What does that mean? Not having too many people in the system, they're already better paid, the law already exists and we need to be more efficient (…) We shouldn't have one person working and three others just sitting around," the minister said.
Asked how the reform will be done, Teodorovici said it's a case-by-case discussion, because there isn't one solution that works everywhere.
"We'll have bilateral discussions when we create the 2019 budget, and we'll talk to each minister. We'll discuss the areas where the most public funds are spent – Transport, Healthcare, as well as other ministries," Teodorovici said.
He claims that the first thing that will be done is an evaluation of the personnel in the ministries that use up the most public money, and that discussions will be finished by Novemebr.
"Yesterday was the deadline for ministries to send me a proposal for their 2019 budgets in the limits we've imposed for next year, and then we'll have the discussion with each minister. (…) We'll talk through the night, two nights, three days, it doesn't matter. I want them to come up with what the whole country wants: efficiency," he added.