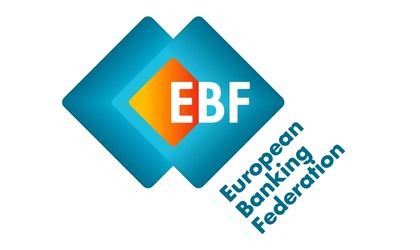 The President of the European Banking Federation, Frédéric Oudéa, wrote a  letter to the Romanian government to express his concerns about the "major risks to the stability of the banking sector generated by the Emergency Ordinance 114/2018", which introduced the "greed tax" on bank assets, as well as other recent measures.
He also mentions three other laws just passed by the Chamber of Deputies – on interest rate capping, on restrictions and capping concerning the recoverable value of assigned receivables and on eliminating the writ of execution character of loan agreements. Oudéa says that these laws have a "discriminative nature" and may cause adverse effects to the banking industry and to the Romanian economy in general. "The effects of these measures are already seen in the impairments on the capital markets which actually sanction these measures affecting the banking industry and in the national currency depreciation," the EBF president writes.
The letter continues with an explanation of the possible negative effects the new measures may have:
"The development of the banking sector in Romania – which holds over 75 percent of the assets of the entire financial system – will be strongly affected. Due to the direct, indirect and induced consequences of these measures, the impact will ripple across the whole economy, population, companies and the state and could lead to a number of adverse effects such as the shrinking of the net worth and more social disparities as well as even more migration.
The measures will impact negatively the banks' capacity to finance households and businesses in Romania, as one of the main instrument of growth, and will place downward pressure on economic growth expectations.
These measures overlap with the risk of fast deterioration of investors' trust in emerging economies. Such imbalances shall have a long-term impact on the development of Romania's economy and its outlook."
Frédéric Oudéa recommends that the Romanian government initiate a dialogue with the banking community in order to find better solutions and avoid the severe effects OUG 114 may have on the banking sector and the whole economy.
The EBF also suggests that Romanian authorities should consult with their European partners about these measures:
"Moreover, we understand that the Romanian Association of Banks (ARB) has requested the European Central Bank and the European Commission for an opinion about the impact of the above-mentioned measures on the Romania and the European economy. We think that considering the opinion of the ECB and the EC on observing the criteria pertaining to the financial stability of the banking sector, to the European law principles and to the free circulation of capital would be of extreme importance in assessing the sustainability of such measures."