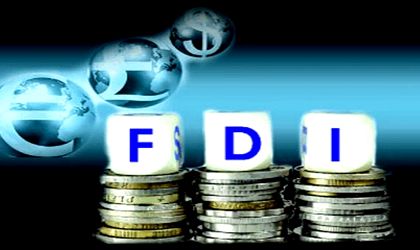 Foreign direct investment (FDI) from major investors declined in Romania last year, despite higher FDI in Europe, according to an Ernst & Young report published on Monday, cited by Bloomberg.
The report, based on a survey of 502 companies and data from EY and IBM, showed the number of new FDI projects in Romania declined from 132 in 2016 to 126 in 2017.
Romania ranks 13th out of 15 countries included in the EY survey, beating only Serbia (118 new FDI projects in 2017) and Hungary (116 projects).
UK topped the league tables last year, with 1,205 of the 6,653 new FDI projects in Europe, up 6 percent from 2016, followed by Germany (1,124 projects, +5.7 percent), France (1,019 projects, +30.8 percent), Netherlands (339 projects, -17 percent) and Russia (238 projects, +16 percent).
National Bank of Romania (BNR) data showed that foreign direct investment in Romania rose by 1.5 percent last year, to EUR 4.586 billion.
In the first quarter of 2018, non-residents' direct investment in Romania totaled EUR 1.378 billion, up 21 percent compared with January – March 2017.