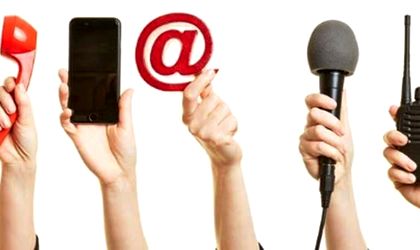 Conversational commerce, a branch of e-commerce consisting of live chat on e-commerce websites, live chat on messaging apps, chatbots and via voice assistants, is gaining increasingly more traction. For consumers, increased trust and ease of use are essential for the mass adoption of conversational commerce and to enable it to reach its true potential, a study by MasterCard reveals.
Consumers put the highest price on convenience and satisfying their expectations in this regard is essential in the mass adoption of conversational commerce, according to the conclusions of the study 'Is anyone there? Giving Conversational Commerce's voice', launched by Mastercard on  4 June 2018.
When opting for conversational commerce, consumers interact with customer service representatives, chatbots or a mix that includes both so they get a personalized service. Companies then use these chatbots to send product confirmations, shipment and delivery notifications, and solve customer service issues.
In the context of the voice service being transformed into the dominant channel of interaction of the digital age, this allows conversational commerce to be evolving.
Made in partnership with the Future Agenda, the study shows that 87 percent of consumers in the United States know about voice and text messaging assistants, and 66 percent have used them in the past. In the European Union, 1 in 5 consumers made a call with a voice or text message assistant: 21 percent shopped, 16 percent paid, and 7 percent used banking.
However, the study reveals that, although there are already many intelligent voice assistants with a market tradition, the voice service and, implicitly, the conversational trade has not yet reached its true potential. Many consumers do not feel comfortable using the voice service, especially when it comes to e-commerce. According to Experian's Global Fraud and Identity Report, lack of trust is why consumers are abandoning online transactions.
Gartner: By 2020, the virtual personal assistant-enabled wireless speaker market will be valued at USD 2 billion
Conversational commerce, on the other hand, is a market opportunity that will grow exponentially in the coming years. According to strategic consultants within the OC & C,  USD 40 billion will be spent in the US through converse commerce by 2022 (US USD 5 billion in UK), accounting for 6 percent (and 3 percent) of the total online spending.
To maximize this opportunity of voice, trust, convenience and ease of use will be essential for mass adoption of the service. Partnership is also essential because it represents the broader ecosystem that can build or cancel a platform. Top companies and retailers need to work together to integrate new products and services developed to increase safety so as to encourage consumers to have more confidence in voice service as a channel .
"The rapid development and innovation of voice technology have a real potential to change the way we live and do business – for the sake of good. Voice service offers a unique opportunity for companies to offer faster, easier and more convenient experiences. But it needs to be extended responsibly. The role of voice technology is to ensure a safe and reliable experience that offers tangible benefits," said Ann Cairns, Vice Chairman, MasterCard.