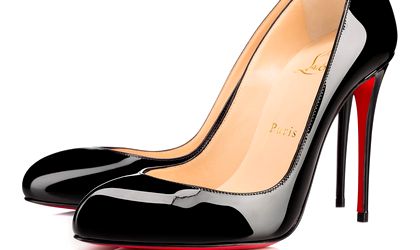 Europe's top court has backed French designer Christian Louboutin in his bid to gain trademark protection for the distinctive red soles on his trademark shoes.
In 2012, Louboutin sued rival firm, Dutch high street chain Van Haren for selling high heeled shoes with scarlet soles. The chain argued that the trademark did not apply to shoes, as the common shapes of products, such as the sole, is not subject to trademark protection. Accordingly, applying red to a shoe was regulated by the same law, Van Haren argued, and as a result, Louboutin did not have trademark protection.
However, the European Court of Justice (ECJ), the European Union's top court said the red colour was separate from the shape of the soles.Therefore, the Loboutin shoes were not subject to the law in question.
The mark does not relate to a specific shape of sole for high-heeled shoes since the description of that mark explicitly states that the contour of the shoe does not form part of the mark and is intended purely to show the positioning of the red colour covered by the registration," the ECJ said in a statement.
Louboutin first designed his trademark shoe in 1993. "For 26 years, the red sole has enabled the public to attribute the origin of the shoe to its creator, Christian Louboutin," the brand said in a statement.