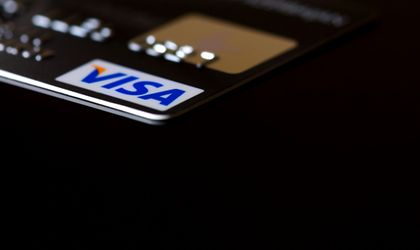 Credit card giant Visa said on Wednesday that it launches new programs designed to support European FinTechs who are developing the next generation of digital payment solutions, including a USD 100 million investment program in start-ups from the European FinTech sector. 
Starting in July, FinTech start-ups based in Europe can onboard to Visa's global network in as little as four weeks. The new FinTech fast-track program provides rapid onboarding and reduced fees to help early stage start-ups gain access to the capabilities that lie within Visa's global network to power their own ideas.
Additionally, Visa has launched a  USD 100 million European investment program to support the thriving FinTech ecosystem in Europe and grow its investment activity in start-ups.
Speaking at the Money 20/20 conference in Amsterdam, Visa's CEO for Europe, Charlotte Hogg, said: "These are exciting times for payments in Europe. The introduction of new regulation, combined with dramatic changes in consumer behaviour and rapid technology developments, have transformed Europe into a region where new commerce ideas are born every day. This creates an incredible opportunity for new and existing payment companies to deliver more seamless, simple and secure payments that people demand. At Visa we are open for all players to take advantage of the reach, capabilities and security of our global network to grow their businesses."
Visa's Fast-Track Program
A key element of Visa's FinTech engagement activity is a fast-track initiative making it possible for start-ups to on-board with Visa in just four weeks.
Visa will partner with providers to sponsor start-ups who wish to participate in the program and offer consumers and merchants new and innovative digital commerce experiences.
At launch, Visa will be working with Contis, the alternative banking, payments and processing platform provider. The program will launch in July, initially focusing upon UK-based start-ups who can register their interest now at www.visaeurope.com/fintech. Additional European markets will be added soon with a view to global expansion of the program.
Visa Investment and Partnership
Visa has also launched a USD 100 million investment program. The focus will be on supporting start-up businesses that are innovating in the arena of open banking and those using emerging technologies that have the potential to create new secure, commerce experiences.
Visa has already made a series of FinTech investments globally including Klarna, solarisBank and Payworks in Europe. European FinTech investment totalled around USD 4.7 billion in 2017, according to KPMG.
Additionally, several payment platforms and FinTechs are collaborating with Visa to create new consumer and merchant experiences, including Contis, EVRY, Jaja, Revolut and Wirecard. Any FinTechs interested in working with Visa can visit www.visaeurope.com/fintech to get in touch.
"In a world that is being fundamentally reshaped by technology, it is crucial that key parties pull together to remove the friction that stifles disruption across the financial services sector. We are delighted to partner with Visa to launch the FinTech fast-track initiative that will fuel innovation and boost the growth of the next generation of financial services providers," said Flavia Alzetta, Chief Executive Officer, Contis.

"FinTechs and startups are in the forefront of developing the next generation of digital payment solutions. EVRY is delighted to collaborate with Visa to give European FinTechs and startups easy access to both the Visa network and EVRY´s complete service portfolio of cards and innovative payment solutions, securing swift time to market. The collaboration ties in well with EVRY´s plan for further European expansion," said Christer Jonsson, SVP Card, EVRY Financial Services.