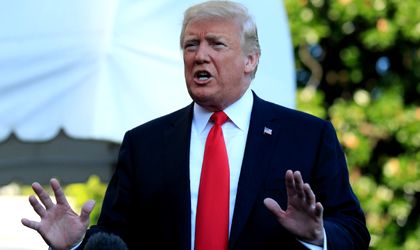 US president Donald Trump said that the Brexit deal obtained by Theresa May "sounds like a great deal for the EU" and might not allow the UK to trade with the US, the BBC reports.
Trump spoke to reporters outside the White House about the Brexit deal and said: "Right now if you look at the deal, the UK may not be able to trade with us. And that wouldn't be a good thing. I don't think they meant that."
However, a UK government spokesman responded and said that the deal makes it very clear that the UK would be able to sign trade deals with other countries.
PM Theresa May has also been harshly criticised by MPs from all sides, including in her own party, due to the Brexit deal she reached with EU leaders. The Parliament is expected to vote on the deal on December 11.
Photo: Manuel Balce Ceneta/AP/REX/Shutterstock