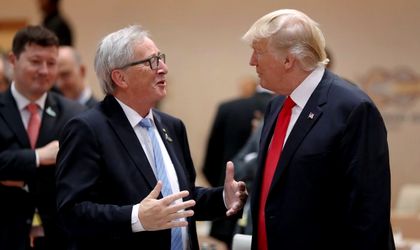 US President Donald Trump has formally invited European Commission President Jean-Claude Juncker to visit the White House so that the two can discuss trade, Politico EU reports.
Trade has been a source of tension between the EU and the US due to Trump's recently imposed tariffs on steel and aluminium, which prompted the EU to apply retaliatory tariffs on US goods.
An exact date has not been set for Juncker's visit, but a spokesperson said that the Commission is looking into the issue.
During a G7 meeting in Canada earlier this month, Juncker had offered to go to Washington as soon as possible in order to find common ground on trade with Trump, particularly on the automotive sector, which Trump threatened with tariffs last week as well.