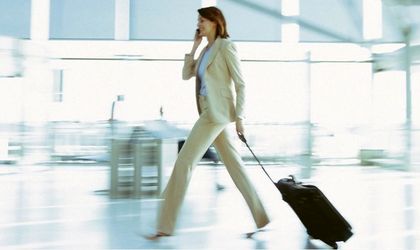 Citizens of non-European Union countries exempted from the visa requirement will have to obtain a permit before travelling to EU, according to the new rules voted by the European Parliament. The authorization will cost EUR 7 and will be valid for 3 years.
The new European Travel Information and Authorization System (ETIAS), which should be operational in 2021, will allow for advanced checks on non-visa travelers and will denied access those who are considered to be at risk of irregularity or migration and epidemic risks. This includes Romania and all the people that are coming to our country from non-EU space.
Citizens in over 60 countries and territories, exempt from EU entry visa, will have to fill in an electronic form before the planned trip, a form containing their personal data (including name, date and place of birth, sex and nationality), travel document information (validity, issuing country), home address and contact details, as well as the first country of entry into the EU.
The travel authorization will cost 7 euros – it is free for people under 18 and over 70 years – and will be valid for a period of 3 years or until the expiry date of the travel document.
Questions concerning the criminal record and travels in the conflict zones
The applicant will also be required to inform the authorities of any convictions for serious crimes (such as terrorism, sexual exploitation of children, drug or people trafficking, murder or rape), settlements in conflict or war zones, and previous administrative decisions she was asked to leave a country, all of which refer to a 10-year period.
In the case of terrorist offenses, the period will be extended to 20 years and additional clarifications will be required on the date of the conviction and country.
Additional checks to identify potential risks
Each request will be automatically analyzed by interrogating all relevant databases to check, among other things, whether the travel document used is lost or stolen, and whether that person is sought to be arrested. The vast majority of applicants will receive the answer almost immediately.
In the case of finding relevant information in the databases when verifying the documents or a positive answer to the questions related to the criminal record, travel to conflict zones or requests to leave a country, the data will be checked manually and the risk will be assessed individually security, migration or epidemic.
"ETIAS will fill a gap in visa-free travel information through a security risk assessment process, illegal migration, or high epidemic risk presented by them before they reach the external border. The new system will significantly contribute to strengthening the security of EU citizens. It is, therefore, an important step forward towards border and security information systems that are stronger and smarter," said Kinga Gal (EPP, Hungary), European Parliament rapporteur for this dossier.
The regulation was approved by 494 votes in favor, 115 against and 30 abstentions. Following the approval of the European Parliament, formal adoption by the Council of Ministers and publication in the Official Journal is required. The goal is for this system to become operational in 2021.