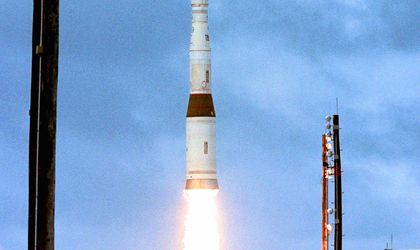 The main construction of the ballistic missile defense system in Deveselu, southern Romania, started on Monday, as part of a wider project designed to enhance the defense capabilities of NATO.
A ceremony organized on the grounds of the former air base in Deveselu was attended by Romanian President Traian Basescu and government officials. They were joined by high ranking NATO and US military representatives, including Alexander Vershbow deputy secretar-general of NATO and Sorin Ducaru, assistant secretary general for emerging security challenges at NATO.
According to Mediafax newswire, representatatives of the foreign affairs ministries in Poland and Turkey, countries that host or are planned to host missile interceptors, also attended the ceremony.
"Today marks a milestone in Romania's relationship with NATO and a critical point for the Alliance itself," said Dr. James Miller, under secretary for defense policy, during the groundbreaking ceremony in Deveselu.
"As the Alliance has entered new times, it has also addressed new threats.  One of these is the threat of ballistic missile attack," he added.
The Deveselu site is the second phase of the European Phased Adaptive Approach (EPAA) initiative, which is the US contribution to NATO's missile defense mission. Miller commented the system in Deveselu should be completed in the 2015 timeframe. He added the Romanian system can serve as a precursor for the Phase 3 site in Poland.
"For us, for Romania, today's event has a deeper significance, which is Romania's integration in the NATO systems and structures," said President Basescu. He said the investment in Deveselu  signals the trust of Romania's allies in the country.
Romania is set to spend around USD 1.2 million in the next two years for utilities and the revamping of barracks for Romanian military personnel within the base.
"I thank those that were responsibly involved in fulfilling the objectives of our Strategic Partnership at out base in Deveselu, wishing the best luck to those working in this base for setting up the interceptors and the system itself, in maintaining the building schedule for 2014 and 2015 so as for the base to become operational," said Mircea Dusa, the defense minister.
US-based engineering group KBR will build the supporting facilities of the Deveselu air base. The company was awarded this July a USD 134 million contract by the US Army Corps of Engineers, Europe District.
Ovidiu Posirca