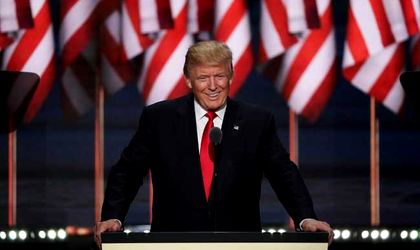 US Ambassador to Romania Hans Klemm dismissed the rumor that American president Donald Trump could visit Romania in May.
Klemm stated on Tuesday that he did not receive information regarding an upcoming visit to Romania by Trump, adding that the latter was always welcome to visit Bucharest.
"I was not informed by Washington that there could be a visit by president Trump to Romania, this month," the diplomat said, adding that in May the US president will attend the NATO summit in Brussels on May 25th.
"I do not know of a plan to come to Romania during this time. He is welcomed, of course" the US diplomat said, after attending an event at the National Library of Romania.