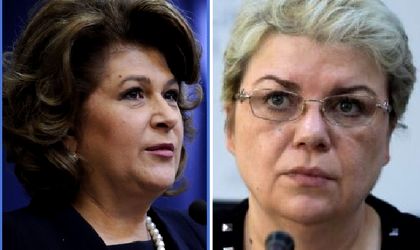 Romania's deputy PM and minister of defense Sevil Shhaideh and the minister delegate for EU funds, Rovana Plumb, are investigated by the National Anticorruption Directorate (DNA) in a case involving the transfer on an island and a branch of the Danube river controlled by the state into the management of Teleorman County Council.
The DNA said that this transaction was carried out illegally in 2013 through an emergency government ordinance.
Eight people are being prosecuted in this case, including the former president of Teleorman County Council, Ionut Gadea and several public workers, alongside the two ministers.
DNA prosecutors accuse Shhaideh of abuse in office, while Plumb is investigated for complicity to abuse in office. Four years ago, Shhaideh was state secretary at the Ministry of Development, while Plumb was minister of Environment.
In the case of Plumb, prosecutors will ask MPs to approve the start of the prosecution against Plumb, who is also a member of the Chamber of Deputies.
"In 2013, through the concerted action of persons with public roles, parts of Belina Island and Pavel Branch (with a surface of 278.78 ha, respectively 45 ha), located in the minor bed of the Danube, have been transferred illegally from the state ownership into the ownership of the Teleorman County and in the management of the Teleorman County Council, only days later to be rented illegally to a private firm," said the DNA in a statement.
In addition, the prosecutors claim that Plumb backed a government ordinance for this transfer despite receiving warnings about the legal risks from the Ministry of Finance and the Ministry of Justice.
The two state assets were rented for 10 years at prices of RON 1,900/ha/year, RON 2,792 per month and RON 3,988 per month. The rent contracts were awarded without tenders for the development of a fishing resort.
Teleorman County is considered the home turf of Liviu Dragnea, the current head of the Social Democratic Party (PSD), who said that he enjoys fishing, according to local media reports.