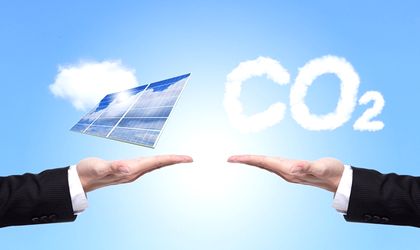 Romania and Bulgaria were among the EU countries who posted highest reductions of carbon emissions last year, according to an Eurostat survey. All 28 member states did their part to decrease carbon emissions in 2013, but the EU average was -2.5 percent.
The drop is explained by the increase in renewable energy capacity contributing to reducing the reliance on fossil fuels, as well as various EU energy efficiency initiatives that aim to reduce emissions of CO2 and other greenhouse gases.
From 2012 to 2013 CO2 emissions from fossil fuel combustion decreased in nearly all member states, except Denmark (+6.8 percent), Estonia (+4.4 percent), Portugal (+3.6 percent), Germany (+2.0 percent), France (+0.6 percent) and Poland (+0.3 percent). The largest decreases were recorded in Cyprus (-14.7 percent), Romania (-14.6 percent), Spain (-12.6 percent), Slovenia (-12.0 percent), Bulgaria and Greece (both -10.2 percent).
In absolute value, seven EU member states produced 77 percent of all carbon emissions in the Union – Germany produced 760 M tons (worst polluter), Great Britain – 455 M tons, France – 346 M tons, Poland – 290 M tons, Spain – 224 M tons and the Netherlands – 162 M tons.
Denmark posted the highest increase of carbon emissions – by 6.8 percent, followed by Estonia – by 4.4 percent, Portugal – by 3.6 percent, Germany – by 2 percent, France – by 0.6 percent and Poland – by 0.3 percent.