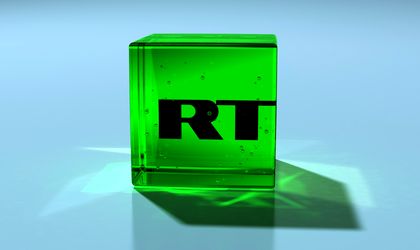 Dan Musetoiu, former schedule director for The Money Channel, is planning to launch a new project under the name Russia Today, writes reportervirtual.ro.
Musetoiu applied at the National Office for Inventions and Brands (OSIM) to register the trademark "Russia Today". Contacted by DailyBusiness.ro, the TV producer confirmed that he is planning on launching a product under the same brand.
Asked if the project will be an offshoot of the Russian channel of the same name, Dan Musetoiu declined to comment.
RT (an initialism for its former name "Russia Today") is a Russian-based international cable and satellite television channel that is owned by ANO TV-Novosti. The channel, which is headquartered in Moscow, presents round-the-clock news bulletins, documentaries, talk shows and debates, as well as sports news and cultural programs on Russia aimed at the overseas news market.
RT operates as a multilingual service with channels in three languages; the original English language channel was launched in 2005.
RT has been widely accused of providing disinformation and commentary favorable to Russian foreign policy.