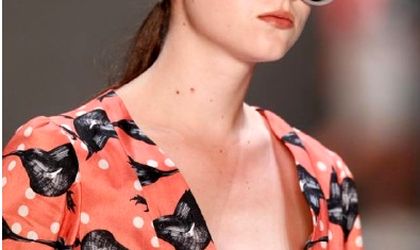 The idea of the collection that Romanian designer Ioana Ciolacu has made, conceptually entitled HUNTERS, revolves around the unpredictable and inter-changing relationship between the hunter and the prey.
Contrasting elements such as love vs. war or power vs. weakness come to life both in the human society and in the wilderness. This is precisely the notion encompassed by the 25 outfits showcased and evoked through color, fabric use, silhouette, prints, technology and craftsmanship.
Ioana Ciolacu, Romanian designer and winner of the fashion talent award "Designer for Tomorrow 2013" by Peek & Cloppenburg Düsseldorf and its online shop Fashion ID, presented her new Spring/Summer 2015 collection, entitled "Hunters", at her first own catwalk show during Mercedes-Benz Fashion Week Berlin.
Read also: Pop goes fashion Romanian designers come up with new business model
Oana Vasiliu