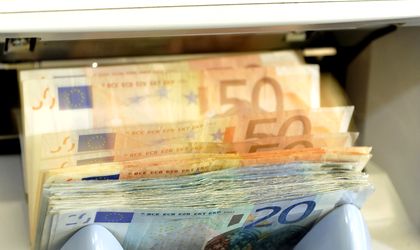 The country successfully raised this Wednesday EUR 1.5 billion from a 7-year euro-denominated bond auction on the international market, at a yield of 5.04 percent.
The final order book reached EUR 4.7 billion, across 285 investors. It climbed to EUR 1 billion within 40 minutes, driven by strong demand from European fund managers.
Romania sold 27 percent to Austria/Germany, 23 percent to the UK, 35 percent to the rest of Europe, 10 percent to US Offshore and 5 percent to Asia and Others.
Fund managers signed 48 percent of the transaction, while banks and retail investors took 22 percent. Insurance companies and pension funds accounted for 17 percent, while hedge funds took the remaining 13 percent.
Barclays, Citigroup, Deutsche Bank and HSBC, acted as joint bookrunners for the transaction.
Fitch Ratings assigned the bond issuance a BBB- rating. It has a coupon of 4.8 percent. The rating is in line with Romania's long-term foreign currency issuer default rating (IDR) of BBB-, on which the outlook is stable.
Law firm Clifford Chance Badea wrote the bond issuance prospectus.
Ovidiu Posirca