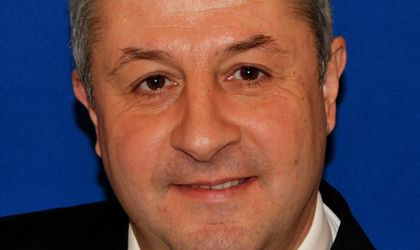 Justice Minister Florin Iordache announced he was stepping down. He is the second minister that resigns in less than a week, underlining the political crisis that has engulfed Romania in the recent period.
"I decided to submit my resignation from the position of Minister of Justice," Iordache told the press. He did not provide a reason for the move. Instead, he said all initiatives he was involved in were "legal and constitutional."
Ana Birchall, the delegate minister of European Affairs, is the proposal of interim minister of Justice, according to a decision of PM Sorin Grindeanu. The proposal will have to be approved by president Klaus Iohannis.
Iordache is the second minister in the Grindeanu cabinet to resign, in just over one month since the beginning of its mandate. On February 2 Florin Jianu, Minister for the Business Environment, Commerce and Entrepreneurship stepped down in protest at the amending of the Criminal Code and the Code of Criminal Procedure via emergency ordinance, which partially decriminalized abuse of office.
"Romania doesn't deserve what's happening right now and Romanians don't deserve what's happening to them at this moment," Jianu said.
Georgeta Gheorghe