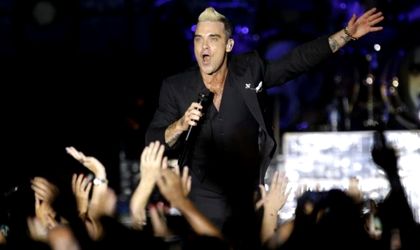 Coca-Cola and Ursus, who were among the drink suppliers for the Robbie Williams concert, reacted to complaints about the poor organization of drink distribution points, shows Mediafax.
"Coca-Cola was one of the suppliers for the Robbie Williams concert of July 17, 2015, wanting to be with fans at this unique event. We are sorry for the difficulties experienced by participants at the concert, when trying to buy water or any other product to hydrate. Coca-Cola has acted according to conditions imposed by the event organizers, both in terms of number of service points and their location or payment arrangements available to spectators. The hot weather, large number of participants and issues connected to event logistics generated this unpleasant situation. We want such moments to not happen again and will seek solutions for the future," announced a Coca-Cola press release.
On the other hand, Ursus, as a sponsor and beer supplier of the event, offered compensation gifts to participants of the even who were unable to buy drinks.
"Ursus representatives have done everything possible to ensure proper activity within limits imposed by the organizer. The number and locations of service and payment method were determined by the organizer of the event, not by the Ursus brand. With all our efforts, it is clear however that most of those attending the concert had a bad experience related to the Ursus brand. For this reason, we decided to offer all those who were dissatisfied with the organization of the concert experience a Ursus Premium gift box (sux doses of 0.5 l)," the Ursus Facebook page reads.
To learn how they can take possession of the gift offered by Ursus, those interested can consult the brand's Facebook page.
Robbie Williams had on Friday his first concert in Romania, attended by over 60,000 spectators. The concert is part of the international tournament "Let Me Entertain You", which takes place in over 10 countries.
After the show, social networks were flooded with negative reactions concerning the drink distribution organization, forcing suppliers to react.
Natalia Martian