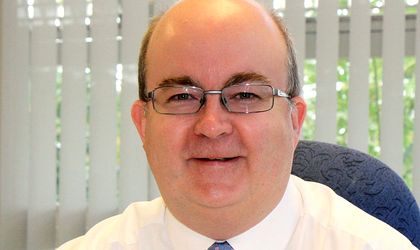 A new British Ambassador to Romania has been appointed, and he will take over his mandate in summer this year. Paul Brummell, currently British Ambassador to Barbados and East Caribbean, will replace Martin Harris, who is heading to Moscow after finishing his job in Bucharest.
Brummell has been a diplomat since 1987, and was also Ambassador to Kazakhstan and non-resident ambassador to Kyrgyzstan.
"My successor is Paul Brummell, a very successful diplomat. He is currently the ambassador for Barbados, but he worked as ambassador for Kazakhstan and Turkmenistan and he will study Romanian in Iasi, as per my recommendation before my mandate begins in August", Martin Harris said on Sunday.
President Traian Basescu received Martin Harris on Thursday at the Cotroceni Palace for the goodbye visit.
Paul Brummell, born in 1965, began his diplomatic career in 1987, when he entered the Foreign and Commonwealth Office. After stints in Pakistan, Italy, and in Whitehall, Brummell received his first posting as head of a diplomatic mission in 2002, as Ambassador to Turkmenistan. In 2005, he made the relatively short leap to head the embassy in Kazakhstan, a position that also includes being non-resident ambassador to Kyrgyzstan.
Brummell confirmed Martin Harris's statements about learning Romanian on Twitter, when he announced he is currently in the midst of studying the language.