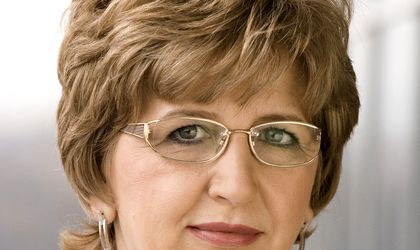 The CEO of the oil and gas company OMV Petrom, Mariana Gheorghe, is the first Romanian that was included in Fortune 50, the annual ranking of businesswomen,holding the 32nd position out of 50 managers worldwide.
Mariana Gheorghe, 56, has been CEO of OMV Petrom for six years, a period in which the company has substantially improved its financial performance. Its 2011 net profit grew by 72 percent to RON 3.75 billion (over EUR 800 million), while the sales moved up by 21 percent to RON 22.6 billion (close to EUR 5 billion).
During her tenure, OMV Petrom teamed up with US ExxonMobil to explore a gas and oil deposit in the Black Sea.
Maria das Graças Foster of Petrobras was the most powerful woman in business in Fortune's international list. Gail Kelly of Westpac and Cynthia Carroll of Anglo American came second and third.
Marian Gheorghe ranks better than managers at GE, Starbucks, PepsiCo and HSBC.
Ginni Rometty was IBM was named America's leading businesswoman in Fortune's ranking. She was followed by Indra Nooyi at PepsiCo and Meg Whitman at Hewlett-Packard.
The size and importance of the woman's business in the global economy and the health and direction of the business are taken into consideration by Fortune's editors.
Their resume and runway ahead, and societal and cultural influence are also powerful criteria.
Ovidiu Posirca