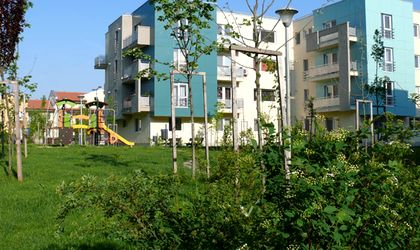 Romanian company Impact Developer & Contractor will deliver this December three apartment blocks part of the Greenfield housing project in Baneasa and another six will be completed in February, according to Mediafax newswire. Construction works started five months ago.
The nine apartment blocks comprise of 252 apartments and will require a total investment of EUR 14 million. The apartments are one-, two- and three-bedroom units with surfaces of between 65 sqm and 120 sqm which the developer estimates will be sold out by my mid-2015. Next year Impact also plans to begin works on another nine apartment blocks part of the same project. The entire Greenfield project is built on a 60 ha plot of land in Baneasa, near Bucharest.
Impact Developer & Contractor's main shareholder is local businessman Gheorghe Iaciu who owns the Doraly shopping center. He became shareholder last year when the company's founders – Dan Ioan Popp and Carmen Sandulescu – had to sell their shares following foreclosure on an outstanding loan, according to Mediafax.
Simona Bazavan