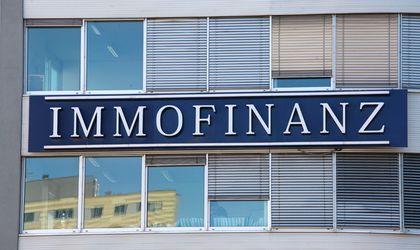 Austrian company Immofinanz, with real estate assets of over EUR 950 million in Romania, makes again an attempt to become a CA Immo shareholder, also active on the local market, through a takeover bid of over EUR 530 million for 29 percent of shares, reports Mediafax.
Immofinanz offer comes after O1 Group, controlled by Russian oligarch Boris Mints, which owns 26 percent of CA Immo, announced that it wants to buy 15 percent of the Immofinanz shares, for which it offers over EUR 400 million. The offer was deemed "totally unsatisfactory" by Immofinanz management. Also, Immofinanz intended to join CA Immo shareholders by acquiring Unicredit's shares, which accepted the Russian group' offer.
Immofinanz, one of the most important investors on the local market, has in Romania 82 properties (15 completed investments, 12 in progress and 55 projects under analysis), with a value of EUR 957.5 million, down from EUR 991.1 million the previous year (EUR 658.4 million – completed investments, EUR 41.3 million – projects in progress and EUR 257.3 – projects under consideration).
Immofinanz Group will invest EUR 34 million from its own funds to build an additional 20,000 sqm (GLA) of office space in the Iride Business Park in Bucharest.
Staff