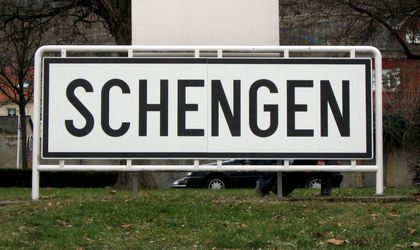 Germany's ambassador to Bucharest, Andreas von Mettenheim, said on March 10 that his country does not ask of Romania to become a paradise, since Germany or other European countries are not either, but corruption in Romania has an impact on the frontiers it should protect as a Schengen member. The German ambassador made these statements during a TV show on Pro TV channel.
The ambassador made a point that unlike in Romania, in Germany the mere existence of accusations against politicians leads to their resignation, and that there is a difference of political culture between the two countries.
The ambassador further explained that Germany's main objections regarding Romania's accession to Schengen at this point does not have to do with the fact that Germany is going through the elections period but with the fact that not all requirements in the report on Justice of the European Commission have been met.
As an example, he said there are still parliamentarians and members of the government that are involved in on-going corruption trials and have a criminal record. He also said Romania has failed to appoint a new prosecutor general so far, although everybody is waiting for this to happen.
The European Commission has concluded in its previous report that progress has been made. "It is not a negative evolution, you are on then good track, but progress is not enough," said the ambassador.
Romanians are not a problem in Germany but represent a well skilled labor force. Germany is absorbing a highly qualified work force from Romania but this brain drain is not to Romania's advantage, said the German ambassador.
Otilia Haraga