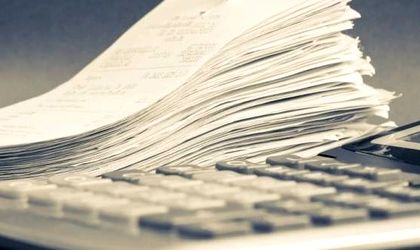 The Ministry of Public Finances (MFP) has paid the earnings for the receipt lottery extraction of 13 April, covering receipts from February 2 to March 28, 2015.
The prize pool allocated was RON 1 million (EUR 0.23 million) and the total number of requests was 18,215. After preliminary verifications, it was determined that a total of 313 requests do not meet conditions (mandatory information was illegible or the documents on which claims were based were not receipts), so the number of receipts considered in determining the amount of an award was of 17,902. By dividing the total prize pool to the number of tax bills it was determined that the individual award would be of RON 56.
Of the 17,902 receipts, 65 were invalidated under suspicion of fraud, pending investigation by competent authorities.
The list of winners is available on the MFP website, under the receipt lottery section.
On July 19th a new extraction will be carried out, which will include receipts issued in June 2015. The prize pool will be RON 1 million.
So far two lottery draws have been organized, the first on April 13 and the second on June 28.
Natalia Martian