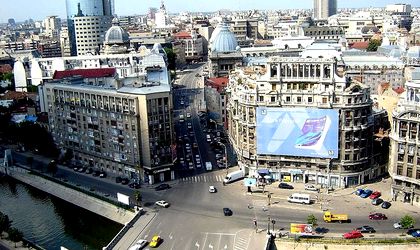 American Express Travel recently surveyed a group of its experts – nearly 300 travel counselors – to get the scoop on what is trending with their customers for this upcoming summer season (travel between June 1 and August 31).
Bucharest is included in the Top 10 of destinations with the greatest year-over-year growth. Bucharest comes in on the 10th spot, while the first half of the ranking is dominated by Brazilian cities.
Top 10 American Express Travel Rising Destinations
1-5. Brazil (Manaus, Recife, Salvador,
Rio de Janeiro, Sao Paulo)
6. Santorini, Greece
7. Hilton Head, SC
8. Grand Junction, CO
9. Milan, Italy
10. Bucharest, Romania
"After one of the coldest and snowiest winters on record, it's no surprise people are itching to get away this summer," says Laura Fink, vice president of American Express Travel. "That long, cold winter has fostered a demand for travel where customers are placing a premium on perks and amenities to upgrade their trip experiences despite rising costs."
The survey also indicated the average duration of summer trips are 10 days. When asked what type of experience most customer are looking for, 43% responded relaxing experiences such as an all-inclusive beach vacation while another 34% said customers are looking to immerse themselves in the culture of the destination. Cruise vacations remain popular as well; nearly one third of the travel counselors surveyed said clients are booking cruises for the summer.
While the majority of travel counselors (81%) are planning vacations for clients and their immediate family, 35% report curating trips for multi-generational families and 29% are planning experiences for their clients traveling with friends or a significant other.