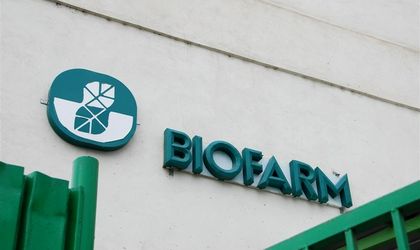 Romanian drugmaker Biofarm Thursday said it sales increased 4.7 percent in the first semester, to RON 61.1 million (EUR 13.7 million). Moreover, its net profit rose 8.9 percent on the year to RON 14.74 million (EUR 3.3 million) in the first half, on higher sales, writes Mediafax.
In the first six months of last year, the company recorded sales of RON 58.37 million and profit of RON 13.54 million.
At the same time, Biofarm posted smaller tax expenses, of RON 734,000, compared to RON 2.12 million last yer.
The company is controlled by SIF Muntenia (SIF4) which owns 51.7 percent of stock but its shareholder stucture also includes SIF Banat-Crisana (SIF1) with 21.3 percent and SIF Moldova (SIF2) with 13.8 percent.