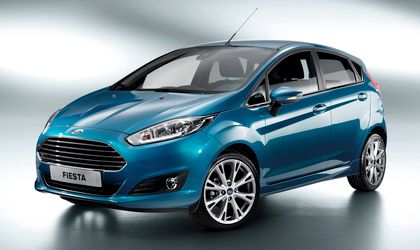 Ford could produce their Fiesta line in Craiova, starting with 2017, after the American group will move part of their assembly line to the Romanian factory from Cologne, Germany, according to Bild speculations.
The move would be motivated by the massive losses the company supported in Europe after sales dropped, the German paper writes quoting Ford sources.
Read the company's OFFICIA position on the matter
The move will happen by 2017 and 1,000 German Ford employees will be affected. Employees on the night shift will carry the brunt of the change, on account of them having higher wages then their daytime colleagues.
"Depending on demand, the Romanian colleagues would take over a part of Fiesta production", Bild quotes a source working for the Ford factory in Cologne.
Ford recorded a net income of USD 7.2 billion, or USD 1.76 per share, and a 2013 pre-tax profit of USD 8.6 billion, a USD 603 million increase compared to 2012. North America remained Ford's most profitable market in 2013, posting an US 8.8 billion pre-tax profit, a USD 438 million increase compared to 2012 and a record since 2000.
Outside of North America, Ford's Asia-Pacific-Africa operations led the way with a USD 415 million profit compared to a $77 million loss in 2012, followed by South America incurring a USD 34 million loss and Europe recording a USD 1.6 billion loss for the year. Ford Credit reported solid pre-tax results of nearly USD 1.8 billion, a USD 59 million improvement.
Ford Romania employs about 4,000 people. Ford took over struggling local carmaker Automobile Craiova in 2008 and started producing its B-Max model there in 2012.
Diana Petrescu