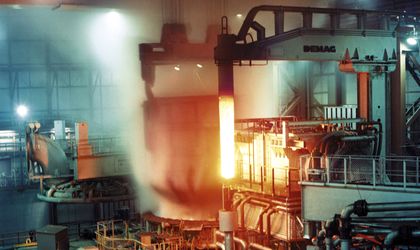 The Galati-based steel plant of ArcelorMittal is part of the divestment package the company proposed to the European Commission, the executive arm of the European Union. The company needs the green light from the EC as it attempts to take over an Italian steel maker.
The steelmaker proposal comes amid the ongoing review of the EC into the EUR 1.8 billion bid for Italian peer Ilva.
Aside from the plant in Romania, ArcelorMittal wants to sell the following assets: ArcelorMittal Piombino, the Company's only galvanised steel plant in Italy; ArcelorMittal Skopje, Macedonia; ArcelorMittal Ostrava, Czech Republic; ArcelorMittal Dudelange, Luxembourg; Hot dipped galvanising lines 4 and 5 in Flemalle; hot-rolled pickling, cold rolling and tin packaging lines in Tilleur, all of which are in Liège, Belgium.
"The proposal to sell these assets remains subject to final review and approval by the EC as well as the conclusion of the information and consultation processes with local and European works councils. Any sales would be conditional upon completion of ArcelorMittal's acquisition of Ilva. The EC is expected to reach a final decision on the case by 23 May 2018," said the company in a statement.
In 2017, ArcelorMittal had revenues of USD 68.7 billion and recorded a crude steel production of 93.1 million metric tonnes.