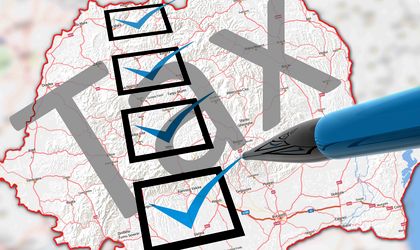 While the rewriting of the Fiscal Code is underway, the business advocacy groups AmCham and the Foreign Investors Council (FIC) have outlined seven strategic priorities that need to be included in the fiscal framework, in a move aimed at improving Romania's economic competitiveness.
The joint working group of AmCham and FIC has submitted a series of proposals to the Ministry of Finance, which refer to the profit tax, the income tax, VAT, excises and local taxes. The associations are calling for the simplification of the fiscal legislation by cutting red tape and excluding overlapping provisions.  
The group said that Romania has to maintain the current flat tax system of 16 percent for companies and individuals, which is a key competitive asset for the country. It calls for the reduction of the local tax for buildings and the simplification of the mechanism for companies that have to pay it.
It added the social security contributions system has to be relaxed by cutting rates and expanding the taxation base, while creating the fiscal related mechanism for the profit tax, the income tax and the social security contributions.  
The group's experts said that securing tax payer assistance has to be one of the main objectives in reforming the fiscal agency ANAF.
The advocacy groups also called for the development of a modern legislation regarding holdings to spur investments. The associations also seek for the enforcement of legal provisions that would allow the consolidation of the financial results of Romanian members of a group in the computation of the profit tax.
AmCham and FIC recommended the expansion of fiscal stimulus for ITC activities that create jobs and retain talent. The set up of companies by young entrepreneurs and the research and development activities are other fields that can use incentives.
Both AmCham and FIC are part of the teams working with public bodies on the rewriting of the Fiscal Code and Fiscal Procedures Code along with other private associations. The new documents should be enforced starting 2014.
Ovidiu Posirca