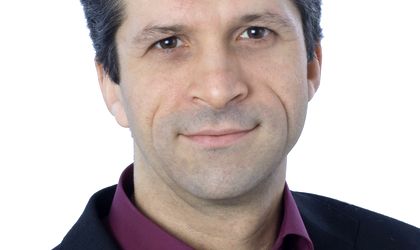 Violinist Bogdan Zvoristeanu is returning at the Romanian Radio Hall with his Gagliano violin (1761), this time to perform Violin Concerto No.3 authored by the Romantic French composer Camille Saint-Saëns. A concertmaster of the prestigious Suisse Romande Orchestra (Switzerland), Bogdan Zvoristeanu held the same position at the Santiago de Compostela Philharmonic and at the Pforzheim Chamber Orchestra (Germany). He has given recitals and concerts in Europe, Argentina, Canada, China, South Korea, Japan. The concert will be conducted by German musician Gerd Schaller, who holds an impressive record of concerts performed together with renowned German orchestras, and he conducted over 100 symphonies, over 50 titles for opera and ballet, and many others plays.
The full program:
ROMANIAN RADIO NATIONAL ORCHESTRA
Conducted by GERD SCHALLER
Soloist: BOGDAN ZVORIŞTEANU – violin
G. Verdi: Nabucco (Overture)
C. Saint-Saëns:Violin Concerto No. 3 in B minor, Op. 61
Fr. Liszt: Dante Symphony, S. 109
ROMANIAN RADIO ACADEMIC CHOIR
Conducted by  DAN MIHAI GOIA
The event takes place on April 24, from 19.00, at the Romanian Radio Hall. The event is broadcast live by Radio Romania Cultural and Radio Romania Musical stations and online on these radio stations' websites.
Tickets are available on www.bilete.ro, at the Romanian Post offices, in Inmedio and Germanos stores and at the Radio Hall ticket office.
Tatiana Lazar