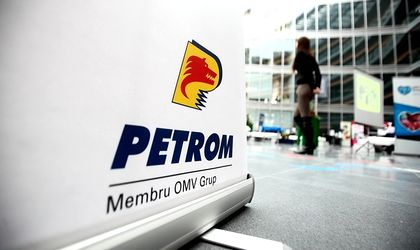 OMV Petrom, controlled by Austria's OMV, has announced a total hydrocarbon production of 160,000 barrels of oil equivalent (BOE) per day in the second quarter of this year, slightly lower compared with the previous quarter, and higher refining margins and sales, according to a press release of the company.
In upstream, total production declined from 162,000 in the first quarter, but total sales increased from 13.5 million BOE in Q1 to 13.7 million in Q2, as the average crude price jumped by 12.7 percent, to USD 64.65 / bbl.
In downstream oil, refining margin rose by 2.4 percent quarter on quarter, to USD 6.72 / bbl, while total refined product sales increased slightly to 1.13 million tonnes.
Gas sales declined by 21 percent q/q to 9.51 Twh and the net electrical output decreased by 53 percent.
"The 45 days full site Petrobrazi refinery turnaround is expected to have impacted the Q2/18 Downstream Oil Clean CCS Operating Result by around RON 150 mn compared to Q1/18. This turnaround also led to higher levels of own crude oil stored, thus translating into not yet realized profits at the Group level of approximately RON 260 mn, which are eliminated in the consolidation line," the company said.
OMV Petrom is by far the biggest oil & gas company in Romania and has a market capitalization of RON 18.6 billion (EUR 4 billion).